Here are some measurements in the 2.4GHz and 5GHz coverage area from the Saku Great Hall at Robotex 2019 competition. The following 2.4 GHz graphs clearly show that the latency (measured on a wi-fi network from an AP to a client) reaches up to 480ms and the median is 81ms, which means that in half of the cases the latency is greater than 81ms. This situation is caused by 2.4 GHz Wi-Fi devices.
The number of users in the hall was 650-700, depending on the movement of people.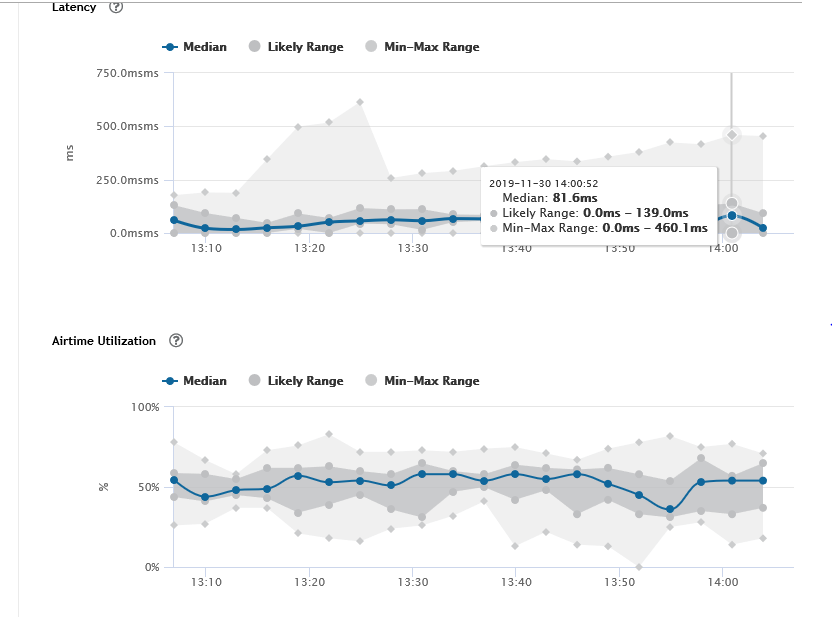 In the 5GHz frequency band, the quality of signal is much better for 700 users. The median latency is 24ms, the median air occupancy is only 5%, so in half of the cases the occupancy is even less than 5%.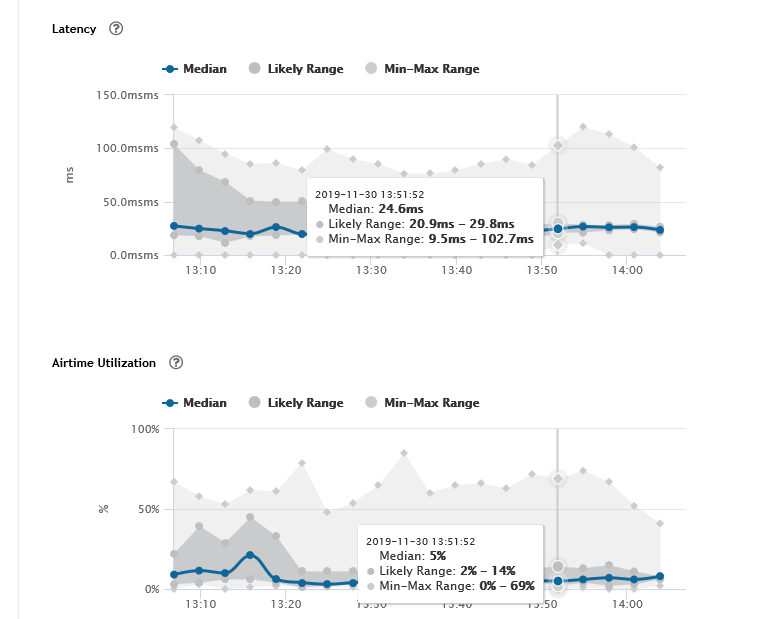 A positive example from Robotex, where robots already use the 5 GHz Wi-Fi frequency to transmit images. A separate SSID was created for the competition, wich had a higher priority than public networks.
However, a busy and high latency network means slow speeds and often no internet connection. The graphs are taken from the SmartZone management system.