The R320 is a great choice for small businesses if you need a stable Wi-Fi connection, for example in a café or an office with a few dozen employees. It is mainly used with UNLEASHED software, which allows you to manage up to 50 Ruckus APs without a controller, you can also add switch management.
The R320 is also suitable for small educational institutions and home use. See also Ruckus AP Selection article.
The Ruckus R320 features BeamFlex (64 automatic directional antenna configurations) single-polarization radio technology, which is able to transmit a higher quality signal to the customer's device even in remote locations.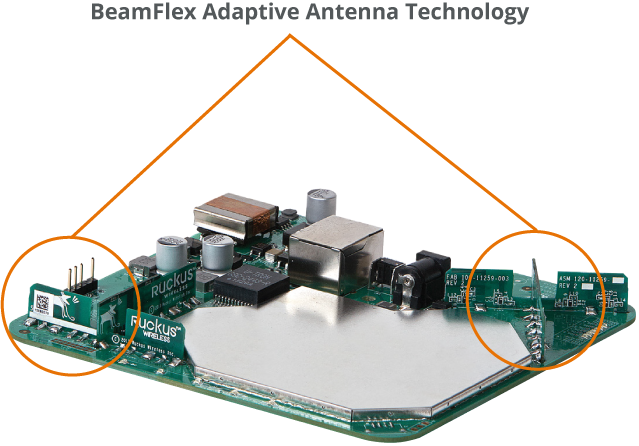 In addition, the AP can be used in a cloud solution, with zonedirector, independently, in a smartzone management environment.
NB! The Ruckus R320 AP is compatible with the vSmartZone software version from
5.1.1.0.589 or 5.1.0.0.496 with the AP Bundle pack 5.1.0.0.496.
Ruckus R320 AP