R510 is currently the most common Ruckuse 2: 2x2 MIMO Wi-Fi AP on the Estonian market. It is mainly used with UNLEASHED software, which allows you to manage up to 50 Ruckus APs without a controller, while Ruckus switches can also be managed in the same environment. In addition, the AP can be used in a cloud solution, with zonedirector, independently, in a SmartZone management environment.
The R510 is suitable for offices, logistics, educational institutions and public Wi-Fi. See also Ruckus AP Selection Assistant.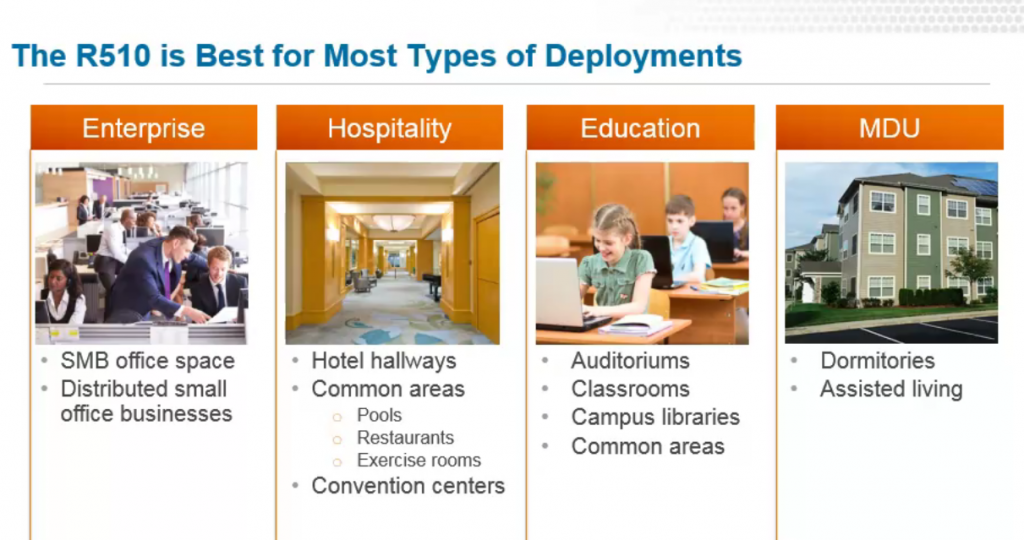 The Rukus R510 features BeamFlex + bi-directional (64 automatic directional antenna configurations) bi-polarization radio technology, which is able to transmit a higher quality signal to the customer's device even in remote locations.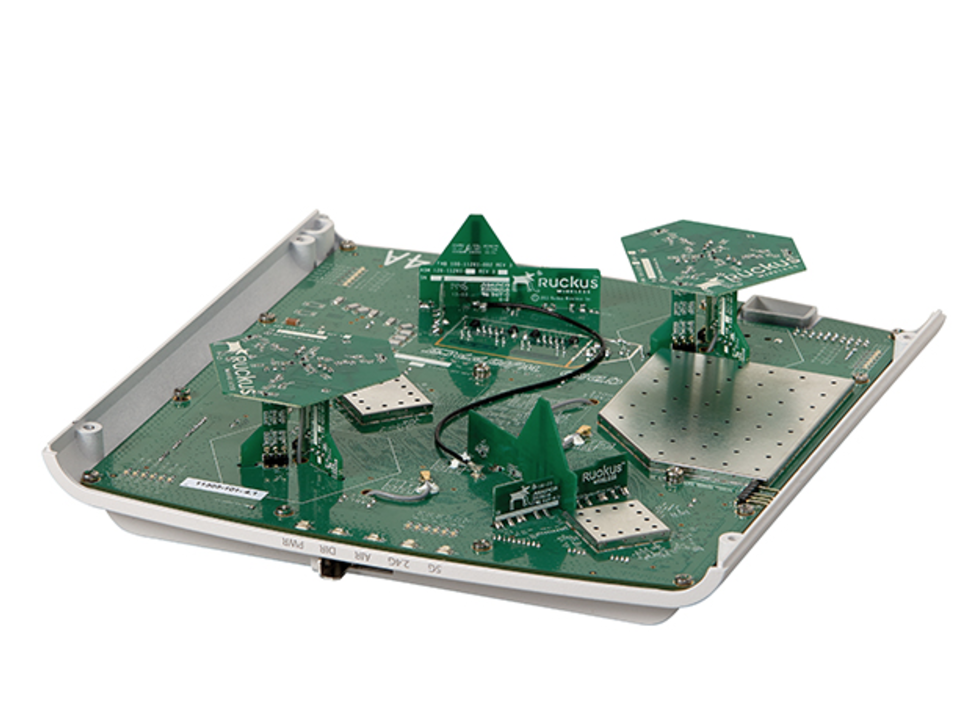 The R510 802.11ac Wave 2 AP runs on standard 802.3af PoE powered and is a very economical device with an average power consumption of 7W. The maximum power consumption is 12.5W and it is usually around 4W.
Ruckus R510 AP