Virtual SmartZone has recently received an update 5.2, which allows among other things the introduction of WPA3. We tested and it worked, here's how to configure it.
WPA3 supports Wave2 APs such as R320, R510, R610, R710 and larger, the list can be viewed here.
We had to create a new zone for testing that would only include devices that support this update:
Wireless LANs -> Create Zone

See the yellow-marked places for WPA3 and password. You can also use WPA2 and WPA3 simultaneously in the same zone.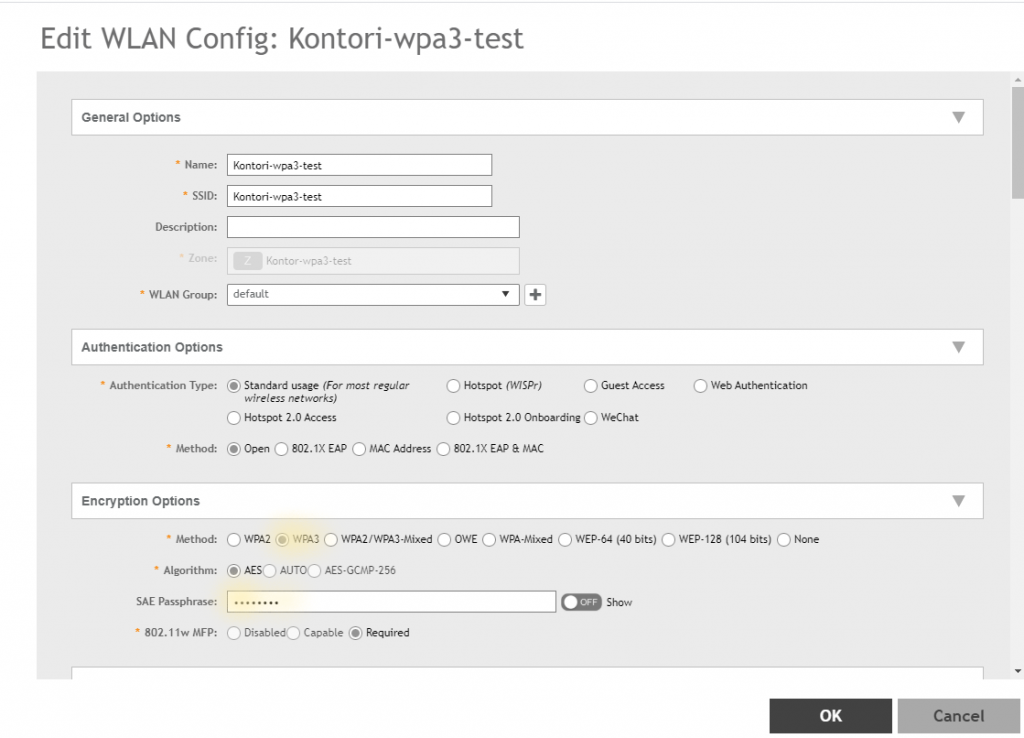 Next, find the desired suitable devices under the APs, in our case they were in another zone and had to move to a new zone:

And now we had to wait a bit for the new zone to send its update to the AP, the AP would restart and we could start connecting customers to it. Initially, it only worked with the Samsung S10 and S10e and one of the newer win10 laptop. In the meantime, it was helpful if WPA2 was also allowed in the zone to rule out other connection errors.
One more note here: DPSK (Dynamic Pre-shared Key) does not work with WPA3. It cannot be used even if WPA2 and WPA3 are selected to work together in the zone. Still, the support will be added in the future.
The following table is describing AP firmware compatibility and co-existance in the 5.2 Smartzon. This means you can still use 3.6 compatible AP-s and R750 with 5.2 firmware at the same system.