Most standards-compliant wireless IoT devices can be connected to the Ruckus IoT solution. Some devices also have plug-ins for servers that use some vendor-specific features.
3kgroup helps partners do process analytics and systems analysis, and with the help our engineers you have a fully integrated IoT solution of your own.
Managing IoT devices is similar to managing Wi-Fi APs from an IoT server. By pairing the device, the server recognizes the type of device and can perform basic management tasks. In addition to administration, integration with other IoT environments is created via the REST API.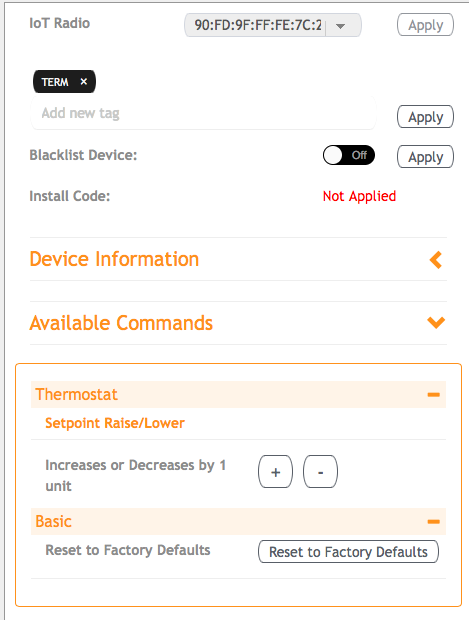 The IOT software connects to the Ruckus IoT server using the REST api and can, for example, request a temperature reading from the temperature sensor. Ruckus also has a visual user interface, but in most cases a more detailed design of the systems is required, for which an open API has been created.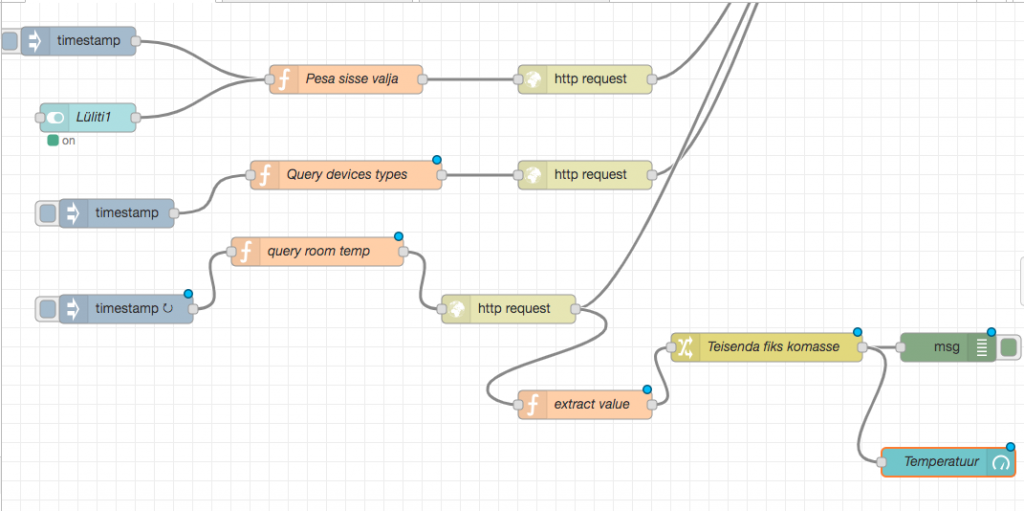 The example above creates the following user interface after half an hour of testing.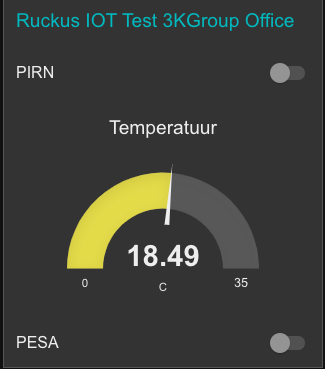 This central harmonized design ensures high reliability, as the houses probably have several Ruckus WI-FI APs and thus also IoT gateway devices that can be distributed all over the world similar to Wi-Fi APs. Many companies and public sector institutions in Estonia have their APs located in buildings across the country, some even worldwide. Such a single harmonized system allows systems to be managed without an on-site visit or on-site maintenance.