We performed a speed test on the R730 802.11ax AP and Samsung S10 using the Ruckus Speedflex App. Uplink speeds are in the 1Gbps class and downloads remain in the 400-500 Mb / s class, this difference is due to the phone's ability to handle high speeds. It is probable that such speeds have never been tested at the manufacturer.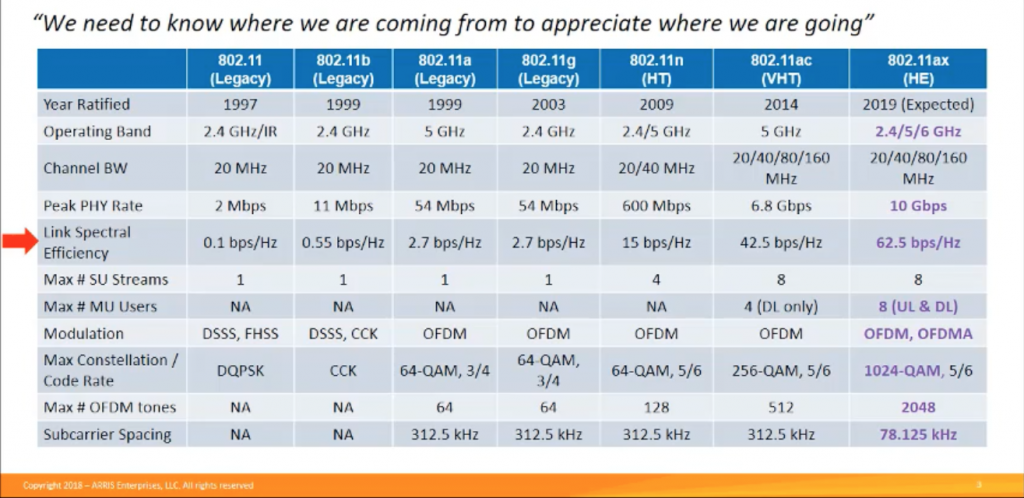 The R730 is the first Ruckus business Wi-Fi access point with 12 MIMO channels and 11ax OFDMA capability. Thus, the AP can communicate seamlessly with 500 simultaneous clients when it comes to 6G Wi-Fi or 11ax clients. Of course, the official number is higher, but in real life 1000 customers on the 5 Gb / s Ethernet interface will probably not materialize. However, 500 is certainly possible with OFDMA multiplexing.
74 separate subchannels can be allocated to the 80 MHz channel, so the R730 can send and receive data to these customers simultaneously. In the older standards, packages were sent to all customers and everyone was expected to reply. Imagine 500 connected customers, it's pretty common when about 50 customers communicate simultaneously. Version 2 will also support OFDMA and MU-MIMO at the same time, although MU-MIMO has so far been only a theoretical option, it may provide good results with the BeamFlex + antenna and home fixed multimedia devices.