Thanks to its MU-MIMO (Multi-User Multiple-Input Multiple-Output) capability, the R610 can communicate with multiple client devices simultaneously, and simultaneously send out several different data streams. Perfect for offices, manufacturing, educational institutions and other places where there are constantly many users.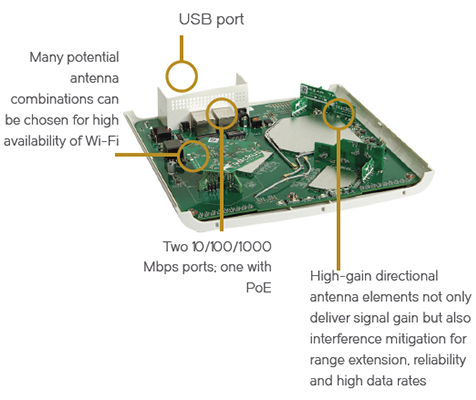 The R610 can be used with UNLEASHED software as well as other more suitable software such as SmartZone or ZoneDirector.
You can find some help in article of choosing the right AP-s from Ruckus' selection.
The Ruckus R610 features BeamFlex + bi-directional (512 automatic directional antenna configurations) dual-polarization radio technology, which is capable of transmitting a higher quality signal to the customer's device even in remote locations.
Ruckus R610 AP