The R750 is now available and Wi-Fi 6 802.11ax certified, the R750 also includes BLE and ZigBee radios. The device supports IoT, WPA3, OFDMA UL/DL, etc. We have also performed the first R720 comparison tests with the R750. With 802.3at (PoE+) all functionalities are working!

The R750 AP is the new 700 Series AP, the successor to the R710 and R720. The AP is particularly well-suited for locations with a high concentration of customer equipment, such as auditoriums, businesses, stadiums and other public spaces, due to its ability to service 1024 devices at a time. While you are currently buying a Wi-Fi base station and want it to be modern in 7 years, the R750 is a sure investment.
The R750 has 802.11ax 4x4: 4 MIMO, 1 and 2.5 GbE connections and integrated IoT capability. Of course, with WiFi 6, the device uses OFDMA, which ensures a big improvement in transmitting small packets. Small packages account for an average of 70% of network traffic and are generated, for example, when browsing websites or making a Skype call. Increasing data transfer efficiency also ensures a longer battery life for client devices.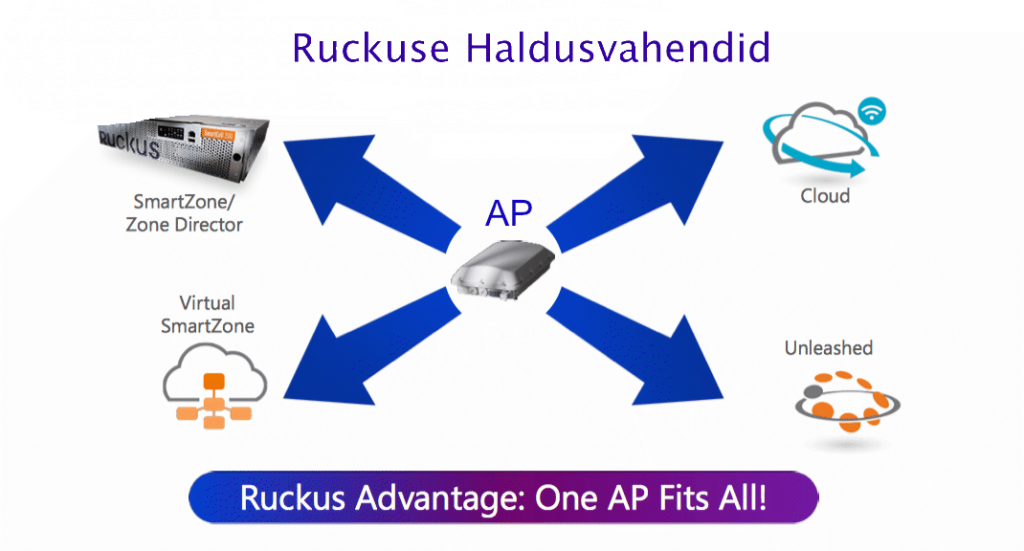 Certificate_WFA83725


The R750 is available in Estonia from September 2019.
ds-ruckus-r750