Ruckus UNLEASHED software enables a wide variety of centrally managed guest login methods for small and medium-sized businesses, with support for different guest passwords and social media.
However, it is often necessary to create your own guest portal, where, for example, you ask the customer to browse a Facebook page or perform other operations. This guide provides the simplest guide to the WiSPR guest portal.
First define the Ruckus network administration static ip, this address is always the same, even if the master should change.

Then create one user and password for the internal authentication database, you can always use an external radius server, but in this example, logging in is easier.

Create a WISPR profile Services-> Hotspot Services associated with the Wi-Fi SSID, for example you need an external web server where the unleash.html script resides.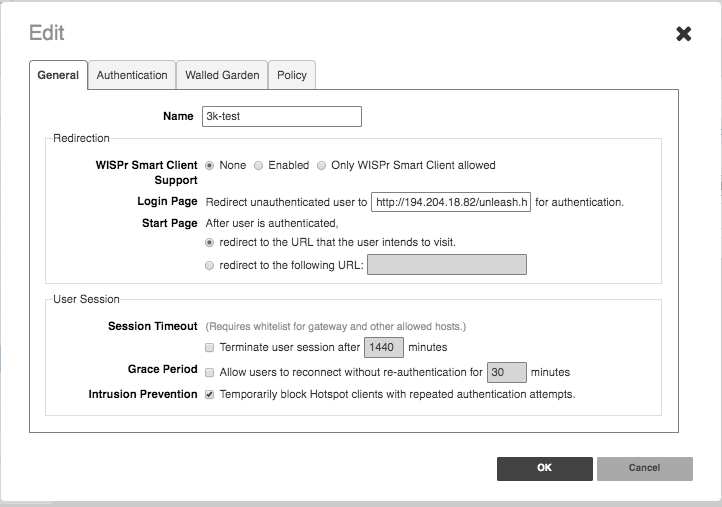 Define WiSPR hotspot network authentication as local. Services-> Hotspot services.
Install a simple form post script on the web server, for example, the user and password are given by default, so all you have to do is press a button. It is very easy to create an invisible div and hide the fields, leaving only a button where you can accept the conditions.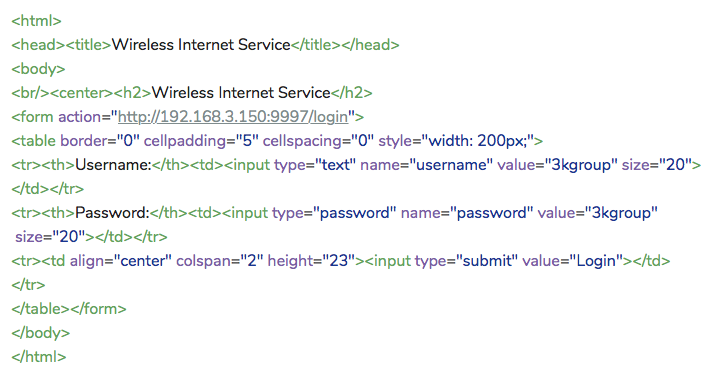 When the user goes online, the script is run and after pressing the button, the wi-fi service is opened for this client. In the following example, the username and password with a separate div block are hidden, so the user only needs to agree to the terms.