SmartZone is a modern network device management system that allows you to manage 30,000 devices and 300,000 simultaneous Wi-Fi clients from one cluster. Wi-Fi and conventional offices themselves are locally viable, and even Wi-Fi captive portals are redirected locally within the access point. The necessary distributed control layer for roaming, security and other processes has also been created on site.
SmartZone differs from the conventional controller primarily in terms of scalability, full REST API, and various network interfaces (linux interface) have been created for administration, control and clustering. The system itself runs on almost all virtual environments and also on physical servers provided by Ruckus. The Ruckus cloud service, which is more aimed at the end user, has also been built on the same system.
YOU CAN FIND INSTALLATION INSTRUCTIONS HERE.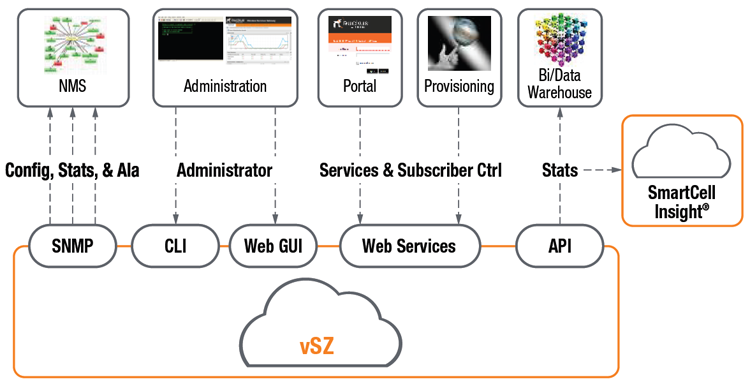 Smartzone is designed as a multi-tenant system that allows a service provider in large commercial buildings to create their own customized services for all customers.
Independence of device firmware, Smartzones allows the use of three basic versions of devices and firmware, for example, networks currently have version 3.6 devices and version 5.1 devices. It doesn't make much sense to upgrade the entire network at once.
Smartzone can be used to manage switchboards, Wi-Fi devices, and various products such as dataplane (large-scale data tunneling), Smartzone Insight (a long-term quality analysis system not only designed for system administrators), Ruckus Network Director (consolidated management across all systems). , equipment inventory management, provisioning, backupid)
ds-smartzone-family