In addition to Zoneplanner, Ruckus is offering a new solution based on Yagna Wi-Fi Planner, a web-based Wi-Fi network planning software. The advantage is definitely the constant updating of the software and the parameters and information of all Ruckus devices.
The product is priced very flexibly, according to the plans made per year, so if you only need to make 10 plans a year, it is also suitable for a smaller partner. The current Zoneplanner was a one-time buyout.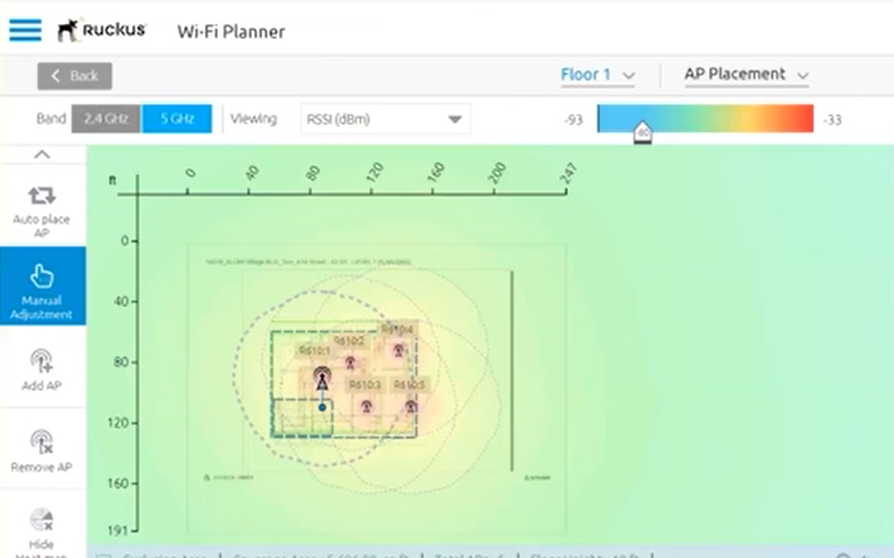 The scheduling software supports the 2.4 GHz and 5 GHz frequency bands and all Ruckus APs. There is also a webinar for partners on the portal.
Deployment on the web is very easy.