With the latest WiFi6E (802.11 ax) technology, the R760 is a three-radio 10 Gbps Ethernet interface AP.
All three radios of The RUCKUS R760 work simultaneously as 4x4:4 MIMO, if necessary, the 6 GHz radio can also be set to the 5 GHz frequency. AP supports 1300 clients simultaneously.
It is the first Ruckus AP with a 10 GBase-T copper ethernet PoE in port, so the data flows of all three 802.11ax radios can be properly fed.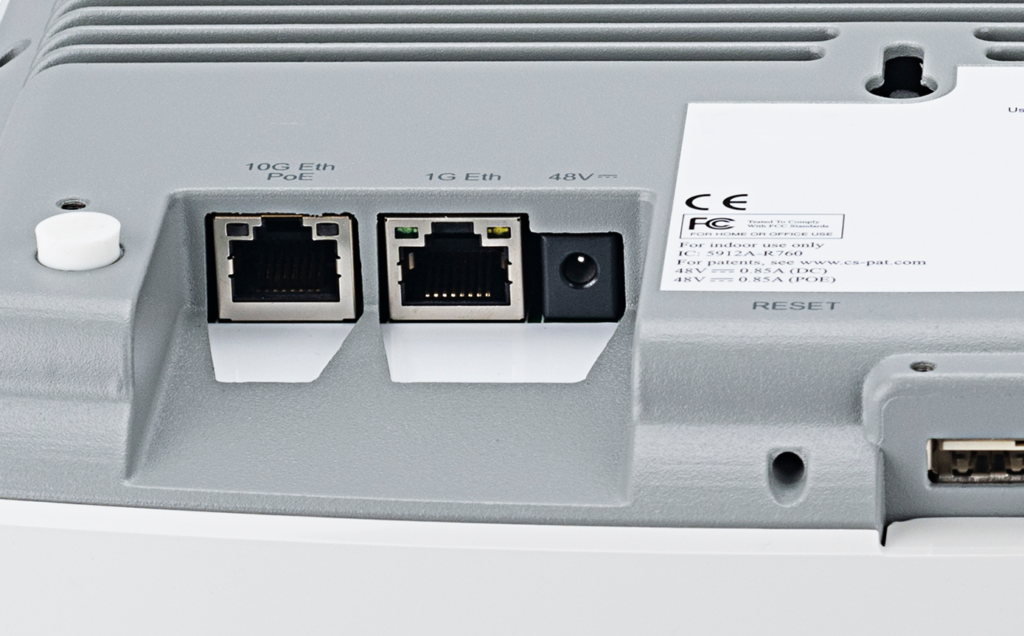 The device is compatible with SmartZone 6.1 software and also works independently. The R760 is suitable for large spaces where public events take place, as well as for companies that need large amounts of data. A good use is virtual reality or editing video files. There are still not many Wi-Fi 6E client devices, but the 6GHz area can certainly be used to create a MESH network between APs.
The 6 GHz frequency band is allowed to be used in Estonia with a maximum power of 250 mW according to the EU regulations, Estonia must be selected as the country code, the maximum frequency range in the 6 GHz area is 500 MHz and the device itself supports a channel width of 320 MHz.