Ruckus' compact ICX7100 switches are without a vent, the new model is an 8-port PoE switch with extended temperature tolerance -40C - 65C, so it is designed for places where there is no heating or proper cooling. Thus, the switch is good to use in outdoor cabinets, basements, industry, attics, etc. Siwtch has no open vents where dust can accumulate.
The following picture shows the connections and the cooling panel of the rear panel, the switch does not have cooling openings through which air passes. The switch is designed for cabinet installation or indoors, it is not IP certified for outdoor use.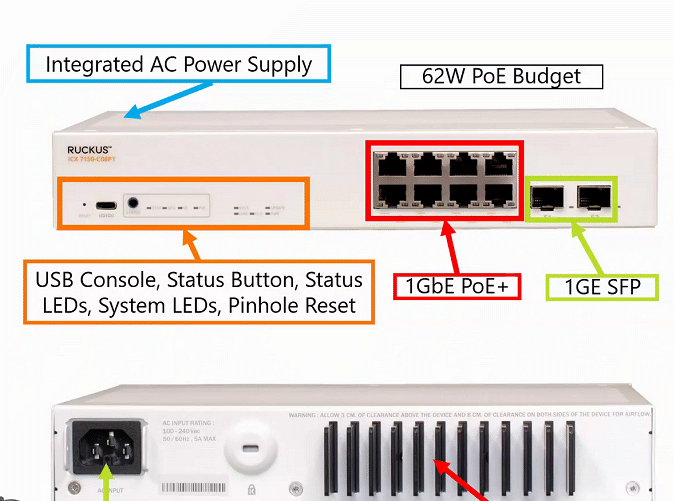 The switch is 230V powered (different power plug) and can be mounted on the wall, DIN rail or rack. The total volume of PoE is 62W. 2X 1Gb SFP + 8x 1G PoE + port.