Ruckus cloud allows you to manage almost all Ruckus devices, the cloud service is open in Europe and America as separate regions. Ruckus devices are not made separately for the cloud system, as many other manufacturers, the hardware used is the same as for Unleashed and SmartZone management and control software. So you can start with a small unleashed free management software, later switch to a cloud system or a SmartZone large enterprise system. Each solution has its advantages and disadvantages.
In addition to the web, the Ruckus cloud can also be managed via a full-featured mobile app, so your Ruckus devices can be managed from almost anywhere.
A separate version of the cloud software is managed for Europe and the US, so many of the region's features are better supported. The cloud software is very well tested and reliable, because it is based on the further development of Ruckus' large company SmartZone.
Cloud specsheet
Of course, cloud software changes very quickly and it is worth getting acquainted with the current on-line environment.
ds-cloud-wifi

Ruckus cloud WiFiEU support.
Ruckus European cloud software has support for the hotspot captive portal for WiFiEU public networks, all you have to do is activate the configuration. The graphics required by WiFi4EU are downloaded from wifi4eu's own website and are in SVG format, so they are well suited for scaling to different screens.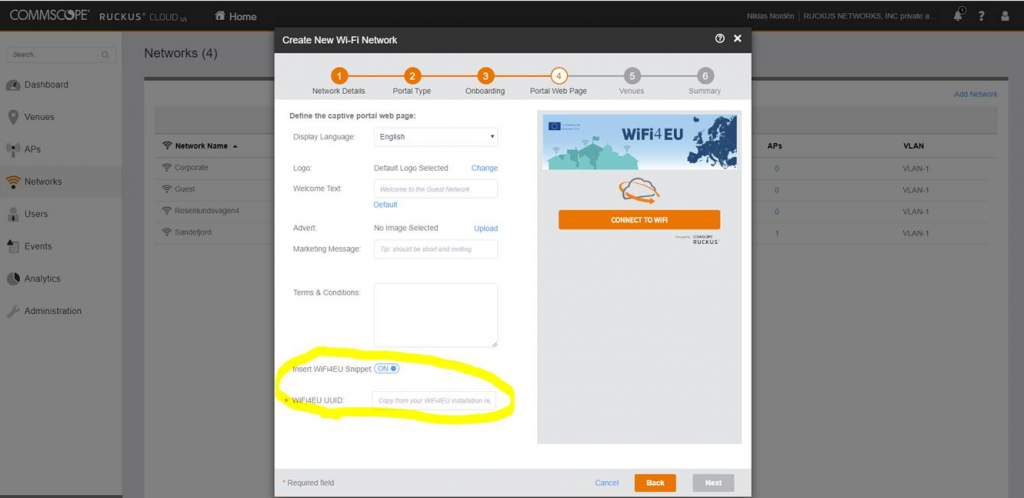 Ruckus cloud service provider support
The Ruckus cloud system is also suitable for Wi-Fi Service Providers (MSPs), you can navigate directly from the cloud environment to the VAR (value added reseller) portal, and if you have purchased MSP licenses, you can assign them to a specific cloud client. Thus, it is possible to create a joint administration between the end customer and the service provider.
The service provider can thus distribute licenses to customers, create admin users, customize user rights, and so on.
A similar feature may be required for large organizations and government agencies, where some administration and monitoring can be delegated to sub-agencies.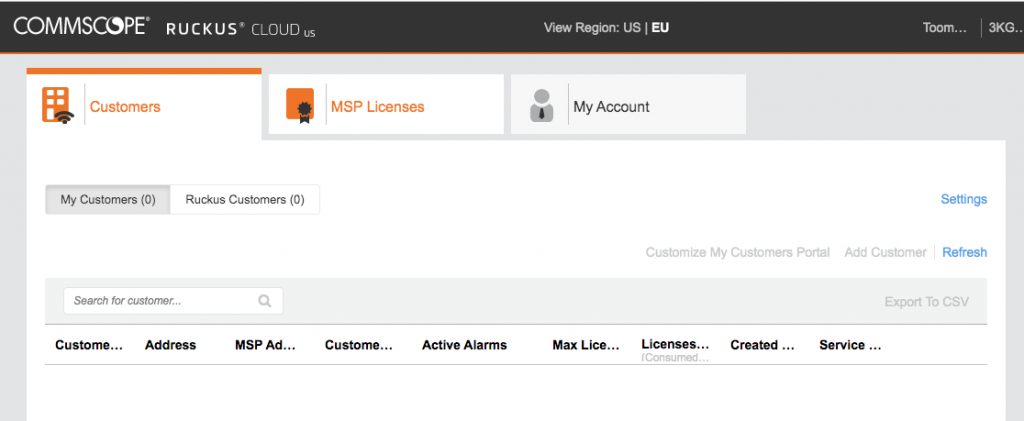 User interface screenshots.
When to decide in favor of the cloud?